Here's the past History Study Group topics: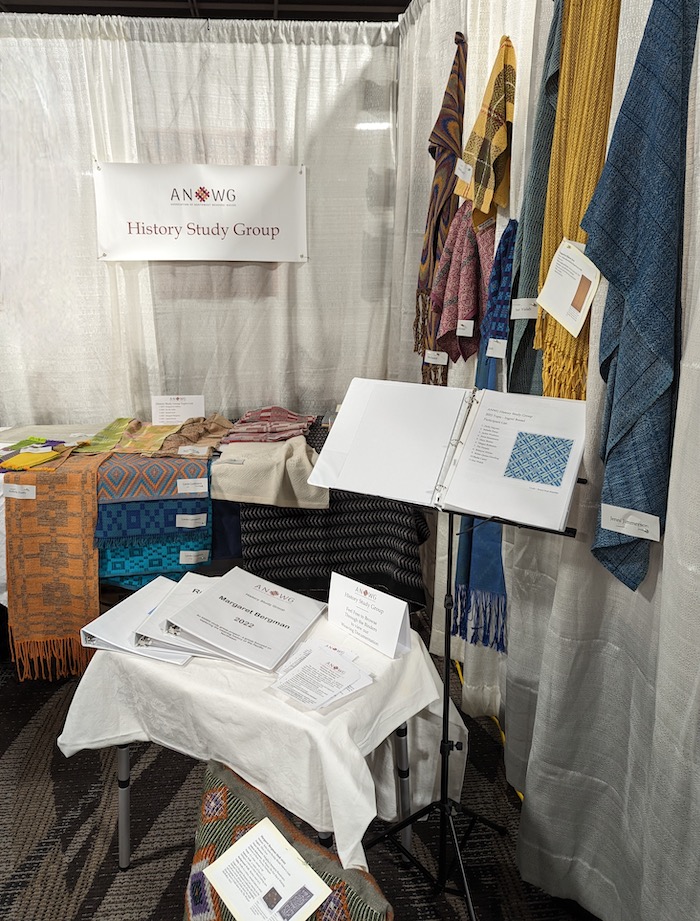 2023 – Ingrid Boesel
Study the weaves of Ingrid Boesel, a master weaver and educator, and the co-creator of the
Fiberworks PCW software. Many of her drafts are found HERE.
Join the group to view the fabulous projects created by the participants inside groups.io.
2022 – Margaret Bergman
Study the weaves of Margaret Bergman, who was born in Sweden and immigrated to the US. She was a prolific weaver offering weaving information in Tacoma and throughout the Pacific Northwest. She also designed and produced looms.
A compilation of the submissions: Margaret Bergman Weaving
2021 – Russell Groff
Choose any draft published by Russell Groff. References may include Warp & Weft, Drafts & Designs, 200 patterns for Multiple Harness Looms, etc.
A compilation of the submissions: Russell Groff eBook
2020 – For the Table
Each participant will design and weave an item "for the table" inspired by a "historical weaver" with connections to the Pacific Northwest.
A compilation of the submissions: For the Table ebook
2019 – Scarf Challenge 2019
Shawls and scarves (mostly) were woven by the members of the ANWG Wrapped in History group and shown in Prince George June 2019.