Acting President:Linda Gettmann
President Nominee: Dawn Ahlert
Vice-President Nominee: Deborah Staehle
Secretary:  Melanie Smith
Treasurer Nominee: Angelique Penaflor
Treasurer: Wanda Johanson
Membership Chair: Liz Moncrief
Communications Chair/Newsletter Editor: Sylvia Emard
Education Chair: Rebecca Winter
Webmaster: Isabelle Fusey
Conference chair: Sue Walsh
Acting President: Linda Gettmann
Central Oregon Spinners and Weavers Guild and Portland Handweavers Guild
Linda is a veteran craftsperson who escaped from her corporate office in the financial services industry to have more time for her favorite hobbies: weaving, knitting, and beading. Handwoven magazine contributions since 2012 show some of her favorite projects in rigid heddle weaving and kumihimo, cotton towels, and table runners.  Now a full time weaver, Linda is always on the lookout for new ideas and enjoys experimenting in the realm of fiber arts. Her ANWG board and conference experiences are highlights during the year as she hopes to keep ANWG a vibrant fiber arts organization and help guilds increase their membership. Linda is also co-chair of the 2023 ANWG Conference in Oregon.
Responsibility: The president is the moderator of board meetings and the Annual Membership Meeting (AMM) each year and helps to coordinate the work of the various board members. Position held until 2021.  Contact
President nominee: Dawn Ahlert
Helena Weavers and Spinners Guild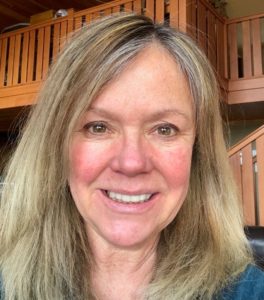 Like many of us, Dawn began at a young age exploring the fiber arts. Her passion for learning and fiber arts has driven her to explore many areas of the medium and her years as a hairstylist contribute to her deep understand of fiber and color. Dawn is member of the Helena Weavers and Spinners Guild and a board member of the Montana Weavers and Spinners (MAWS). She received her Master of Fine Arts from Montana State University in 2000 and earned the HGA's COE in handweaving Level 1 in 2020. Dawn is also working towards the Master Weavers Certificate from Olds College, Alberta, Canada. In 2018, Dawn received the HGA's Award that honors outstanding exhibited works of fiber art. Dawn would like to continue to share this knowledge through teaching and conducting workshops in weaving and spinning and support ANWG with service on the board. Responsibilities: The president is the moderator of board meetings and the Annual Membership Meeting (AMM) each year and helps to coordinate the work of the various board members. Position held until 2023.  Contact
First Vice-President nominee:  Deborah Staehle
Arachne Weavers Guild


Deborah has been an active member of the Arachne Weavers Guild since 2008. She joined the guild to learn how to weave. She has served as Program Chair two years, and presently is the Treasurer for the guild. Deborah also participated on the last two Grant Application Committees for her Guild – Weaving Boot Camp, and Sheep 2 Shawl. This past year Deborah was Arachne's Weaver for the Washington State Fair Sheep2Shawl Competition. Other Fiber Art interests include: Spinning, Rigid Heddle Weaving, 4/8 Shaft Weaving, and knitting. She attended her first ANWG Conference held in Victoria BC 2017, and could not wait until the next one held in Prince George 2019, and is looking forward to 2023.
Responsibility:  To assist the president in any way desired.  Position held until 2023.
Secretary:  Melanie Smith
Handweavers Guild of Boise Valley

Melanie has enjoyed fiber arts for over 28 years which has led her to explore all areas of fiber arts: knitting, spinning, and weaving. She has taught all forms of crochet, tatting, knitting, spinning, weaving and needle felting classes in the Idaho area. She has test knit for several yarn companies and worked as a head knit designer for an internet craft web site. Melanie has recently published several articles in Spin Off, Piecework, Ply, and Ashford's Wheel magazines. In the Hand- weavers Guild of Boise Valley she has held positions as Vice President, Treasurer, several committee chairs and study group leader positions.
Responsibility: To record and publish minutes of the board meetings and Annual Membership Meetings. Position held until 2021. Contact
Treasurer Nominee: Angelique Penaflor
Seattle Guild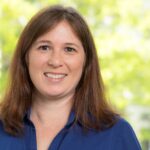 I started knitting with gusto back in Hawaii in 2012, following in the footsteps of my Dutch grandmother who was a prolific knitter, crocheter, and embroiderer. After moving to Washington in 2014, I attended the Spring Fair in 2017 and saw all these women spinning in the Sheep barn. I was entranced! So I bought myself a used Ashford traditional and after watching YouTube videos spun and spun. At the 2019 Spring Fair I finally worked up the nerve to talk to one of the ladies spinning and I joined the Northwest Regional Spinners Association. Joining the fine group of Area 2050 spinners, I learned a great deal about slowing down, changing my tension and spinning more intentional yarn. Last year, while stuck working and playing at home, I decided to give weaving a try on a borrowed rigid heddle loom, and I was hooked! So now, as part of the Seattle Weaver's Guild, I hope to continue on my fiber arts journey. Eventually, I also want to attend the Master Spinner program at Olds College, and now that I know about the Master Weaver program, perhaps that too! I have 3 growing children (2 young adult boys and a 13-year-old daughter), a loving and supportive husband and two cutie pie dogs. Besides being crafty, I love to bake, read and can't wait for my vegetable gardening every year.
Treasurer: Wanda Johanson
Skagit Valley Weavers Guild and Whidbey Weavers Guild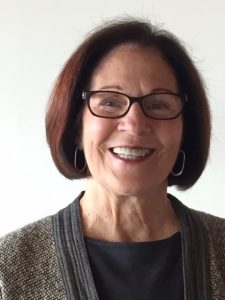 Following a long career in healthcare, I was inspired to weave just four years ago after taking a beginning class from a gifted weaver and teacher in Anacortes, WA. Since then, I have been a devoted learner of all things weaving through workshops, self-study, and the wealth of shared talent, experience, and wisdom of people within the Guilds I belong – Skagit Valley and Whidbey Weavers Guilds. I am in my 3rd year as the treasurer of the Skagit Guild and, in paying it forward, have contributed to their mentoring program and support of new weavers. I have managed finances for both small and large non-profit organizations throughout my career. I am honored to be entrusted now with the duties of treasurer of ANWG and to be able to contribute to achievement of the goals of the organization and its member guilds.
Responsibility:  To deposit and disburse ANWG funds, provide financial reports to the board, develop an annual budget and work with a team for periodic audits. Position held until 2021. Contact
Membership Chair: Liz Moncrief
Whatcom Weavers Guild, Skagit Valley Weavers Guild, Seattle Weavers Guild, Whidbey Weavers Guild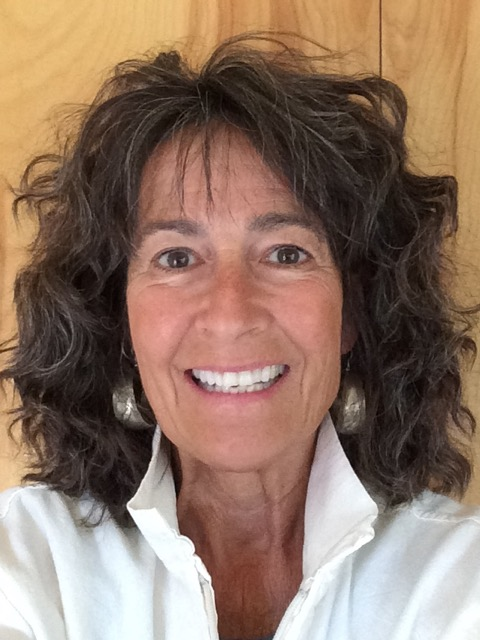 Liz Moncrief is a retiree from the US Forest Service in Colorado, and in 2014 made the move to Washington along with her husband Ross and Buddy the dog.  During her career she also maintained a small business of spinning, weaving, dyeing and fiber arts and had exhibited several pieces in Colorado and Wyoming art galleries, and now in Washington.  For the past 20 years she's offered workshops and retreats in the Rocky Mountain area, and in the Northwest.
Liz is new to the concept of a guild association but in 2015 and 2016 she presented weaving workshops through the Whatcom Weavers Guild annual conference with the benefit of ANWG grants. Liz's Studio can be found on-line at www.aweaversway.com.
Responsibility: Collects the annual guild membership dues, keeps the list of Guild Representatives, and Presidents up-to-date, communicates with the individual guild representatives, and reports to the board and the organization on the membership status. Position held until 2021.   Contact
Communications Chair/Newsletter Editor: Sylvia Emard
Portland Handweavers Guild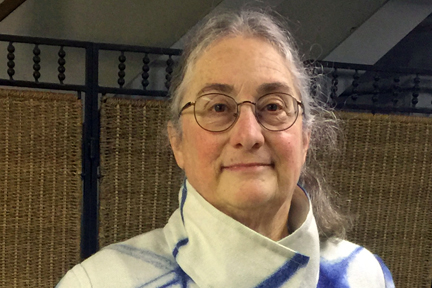 Sylvia retired from a career in paralegal-type work for electric utility companies and now indulges her passions for all things textile. She has been sewing since childhood and weaving and dyeing for more than 25 years. Recently she has taught rigid heddle weaving classes and dyeing workshops in and around the Portland area, and edits the newsletter for the Portland Handweavers Guild. She also enjoys reading, cooking, gardening and dancing, as well as volunteering on the occasional paleontology project in the Willamette Valley.
Responsibility: Get information to the member guilds through the ANWG Newsletter; help to provide additional information to guilds about ANWG and its activities through special communications. Position held until 2022. Contact
Education Chair: Rebecca Winter
Handweavers Guild of Boise Valley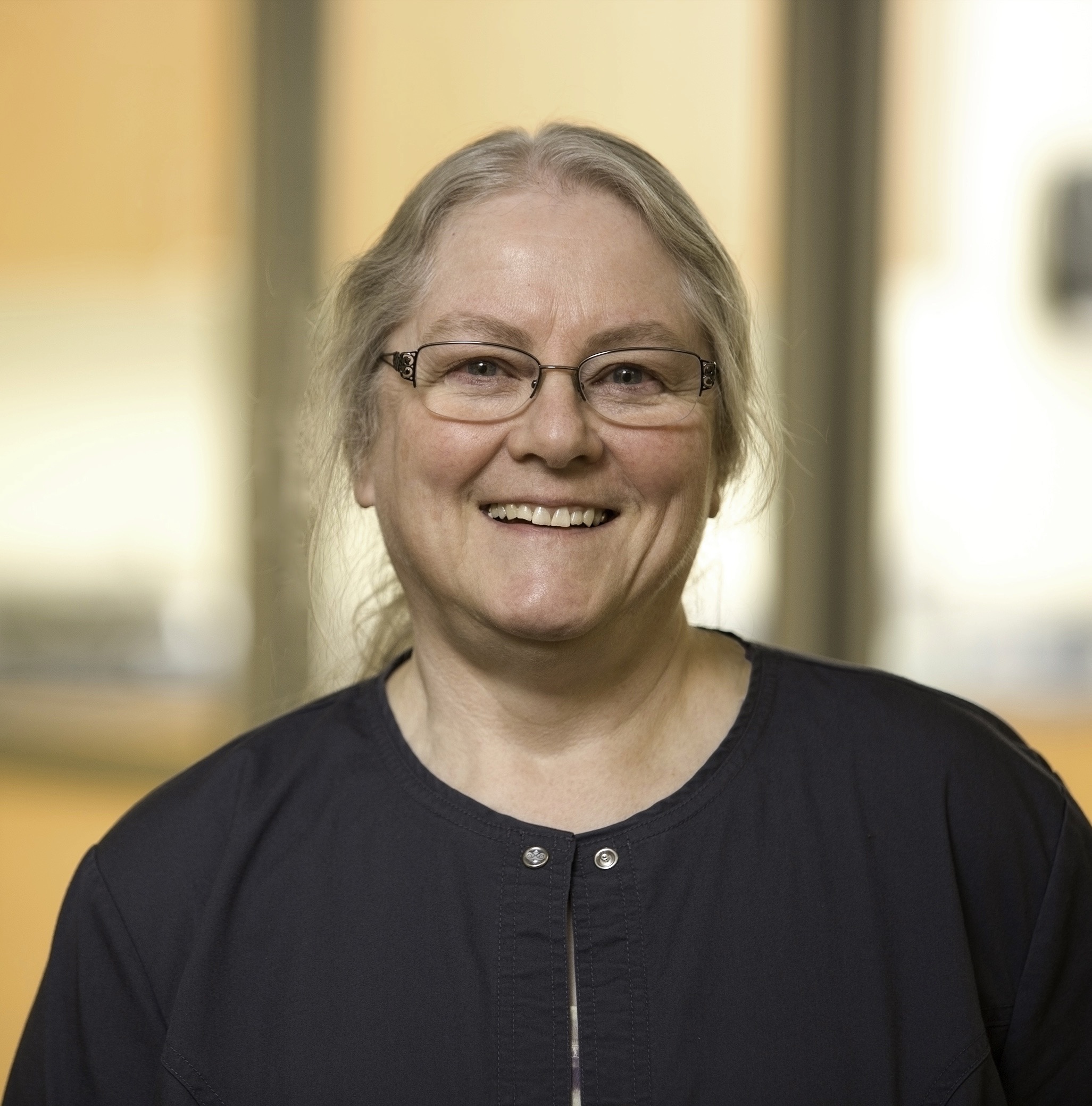 Rebecca is a self-proclaimed color & texture person, who has spent a lot of time learning about the structure of weaving. She holds two Master Weaver Certificates of Excellence from HGA, in Color-and-Weave Stars and in Shadow Weave. She taught as a medical instructor at Stevens-Henager College for 6 years, a position from which she retired in 2019. Weaving, teaching when the students appear, spinning cotton, and bookmaking are now the daily occupations. Fiber is ever-present.
Responsibility: Coordinates ANWG challenge grant program and oversees other educational opportunities and support of education in the local guilds. Position held until 2022. Contact
Webmaster: Isabelle Fusey
Greater Vancouver Weavers and Spinners Guild and Denman Island Spinners and Weavers


Isabelle weaves on Denman Island and has been making cloth, mostly utilitarian textiles, for 15 years. She is currently enrolled in the Master Weaver program at Olds College and loves spreading the word about weaving.
Responsibility:  Manage the ANWG website. Position held until 2020.  Contact
2023 Conference Co-Chair: Sue Walsh
Portland Handweavers Guild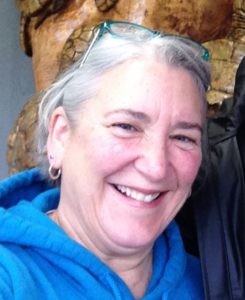 Sue Walsh of Portland, Oregon has been weaving for nearly three decades. She is a partner at Ruthie's Weaving Studio where she teaches weaving. She also teaches weekend workshops in beginning weaving through the Ruth Dabritz Legacy Weaving Project. Sue is a member of the Portland Handweavers Guild and has served on the PHG Board in several positions over the years including two terms as president (1996-7 and 2017-18). She is a member of Complex Weavers and Handweavers Guild of America. She enjoys historical textiles and is a member of several study groups that focus on weaving history. She has several looms ranging from a 16-shaft Louet Megado to a 16-inch rigid heddle. She also spins, knits, dyes, and gardens. She lives with her husband, Tom; dogs, Shorty and Spike; and cat, The Black Pearl.
Responsibility: As a non-voting member her responsibility is to chair the steering committee for the 2023 conference and report progress to the ANWG board.