President: Linda Gettmann
First Vice-President: Linda Wilson
Second Vice-President:Anne Oglevie
Secretary:  Melanie Smith
Treasurer: Rae Deane Leatham
Membership Chair: Liz Moncrief
Communications Chair/Newsletter Editor: Ila McCallum
Education Chair and Webmaster: Isabelle Fusey
Conference chair: Laura Fry
President:  Linda Gettmann
Central Oregon Spinners and Weavers Guild and Portland Handweavers Guild
Linda is a veteran craftsperson who escaped from her corporate office in the financial services industry to have more time for her favorite hobbies: weaving, knitting, and beading. Handwoven magazine contributions since 2012 show some of her favorite projects in rigid heddle weaving and kumihimo, cotton towels, and a crackle table runner in 2016.  Two interesting towel projects are in late 2017 and early 2018 issues.  Now a full time weaver, Linda is always on the lookout for new ideas and enjoys experimenting in the realm of fiber arts.  Her ANWG board and conference experiences are highlights during the year as she hopes to keep ANWG a vibrant fiber arts organization and help guilds increase their membership.
Responsibility:  The president is the moderator of board meetings and the annual general meeting (AGM) each year and helps to coordinate the work of the various board members. Position held until 2019.   Contact
First Vice-President: Linda Wilson
Qualicum Weavers and Spinners Guild
Linda Wilson was born and raised in Montreal, Quebec. After taking some courses in fashion design and merchandising, she worked in the textile dye lab of Ciba-Geigy for almost 10 years. In 1978 she moved to Fort McMurray, Alberta and quickly became involved in the craft community serving on the executive of Tarsand Weavers, The Fort McMurray Arts and Crafts Guild and eventually as the president of the Handweavers Spinners and Dyers of Alberta. While living in Edmonton she taught Beginner Weaving for Edmonton Weavers Guild and Olds College during Fibre Week. She developed the curriculum for the Level 3 of the Olds College Master Weaving Program. Currently she resides in Qualicum Beach and co owns The Weaver's Atelier and is President of the local Qualicum Weavers and Spinners Guild and the Guild of Canadian Weavers. Website: www.weaversatelier.com.
Responsibilities: To assist the president in any way desired. Position held until 2019.  Contact
Second Vice-President: Anne Oglevie
Handweavers Guild of Boise Valley, Boise, ID

I started weaving in 1990's after I found a 4-shaft Gilmore loom which I still have.  I joined the Handweavers Guild of Boise Valley not long after that.  I have learnt to weave through workshops and intensives, mostly with the Guild, although I did have the opportunity to attend The Weaving School with Madelyn van de Hoogt.  I still volunteer for the Boise Guild in various capacities.  Before i learnt to weave, I learnt to spin.  Spinning was something I had wanted to do since I watched many women spinning in Australia.  I learnt to knit from my grandmother at the age of 7.  I came to this country from Australia 20 years ago.  I retired as a registered nurse and hospital administrator a few years ago.
Responsibility: To assist the President and other board members as needed and responsible for appointing the chair of the Nominating Committee for the next election. Position held until 2019.  Contact
Secretary:  Melanie Smith
Handweavers Guild of Boise Valley


Melanie has enjoyed fiber arts for over 28 years which has led her to explore all areas of fiber arts: knitting, spinning, and weaving. She has taught all forms of crochet, tatting, knitting, spinning, weaving and needle felting classes in the Idaho area. She has test knit for several yarn companies and worked as a head knit designer for an internet craft web site. Melanie has recently published several articles in Spin Off, Piecework, Ply, and Ashford's Wheel magazines. In the Hand- weavers Guild of Boise Valley she has held positions as Vice President, Treasurer, several committee chairs and study group leader positions.
Responsibility:  To record and publish minutes of the board on-line meetings, and minutes of the Annual General Meetings. Position held until 2019. Contact
Treasurer: Rae Deane Leatham
Whidbey and Seattle guilds


Knitter, spinner and fiberholic. I worked as a computer network administrator planning and managing large budgets for many years. After retirement a friend encouraged me to attend the 2009 ANWG conference and my interest in weaving was reborn.  I joined the Seattle Weaver's Guild and then became 2013 ANWG conference chair. As ANWG treasurer all membership funds, conference seed money, guild grants and general ANWG board expenses go through the treasurer. I am honored to be entrusted with this position to serve you the members and the board of ANWG.
Responsibility:  To deposit and disburse ANWG funds, provide financial reports to the board, develop an annual budget and work with a team for periodic audits. Position held until 2019. Contact
Membership Chair: Liz Moncrief
Whatcom Weavers Guild, Skagit Valley Weavers Guild, Seattle Weavers Guild, Whidbey Weavers Guild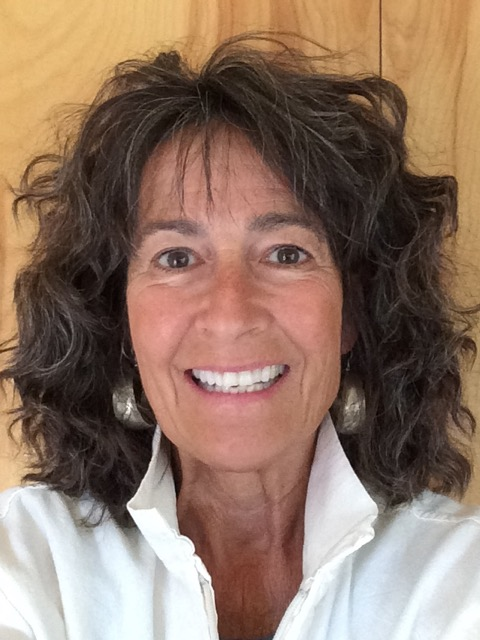 Liz Moncrief is a retiree from the US Forest Service in Colorado, and in 2014 made the move to Washington along with her husband Ross and Buddy the dog.  During her career she also maintained a small business of spinning, weaving, dyeing and fiber arts and had exhibited several pieces in Colorado and Wyoming art galleries, and now in Washington.  For the past 20 years she's offered workshops and retreats in the Rocky Mountain area, and in the Northwest.
Liz is new to the concept of a guild association but in 2015 and 2016 she presented weaving workshops through the Whatcom Weavers Guild annual conference with the benefit of ANWG grants. Liz's Studio can be found on-line at www.aweaversway.com.
Responsibility: Keeps the list of Guild Representatives, Presidents and News Letter Editors up-to-date, communicates through the Yahoo website with the individual guild representatives, and reports to the board and the organization on the membership status. Position held until 2019.   Contact
Communications Chair/Newsletter Editor: Ila McCallum
Salem Fiberarts Guild, Eugene Weavers Guild, Portland Handweavers Guild, Central Oregon Spinners and Weavers Guild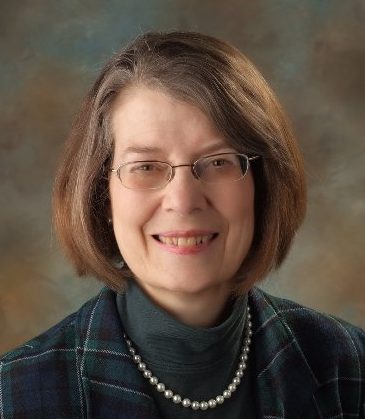 Ila McCallum grew up on a small family farm in the beautiful Willamette Valley in Oregon.  This rural beginning instilled in Ila an appreciation for the beauty and wonder of nature which inspires her.  Her mother shared her sewing and needlework skills which gave Ila a lifelong love of fiber.  Ila sewed garments and quilted, working in traditional piecing and appliqué to creating fabric art and teaching quilting classes. Ila's love of fiber next led her to her current passion for weaving and spinning. She generally has several projects going and loves experimenting with weave structures. Her professional life included many years of working as a legal secretary and being active in secretarial, quilting and weaving organizations. She is an active member of the Salem Fiberarts Guild.
Responsibility: Get information to the member guilds through the ANWG Newsletter; help to provide additional information to guilds about ANWG and its activities through special communications. Position held until 2019. Contact
Education Chair and Webmaster: Isabelle Fusey
Greater Vancouver Weavers and Spinners Guild and Denman Island Spinners and Weavers


Isabelle weaves on Denman Island and has been making cloth, mostly utilitarian textiles, for 15 years. She is currently enrolled in the Master Weaver program at Olds College and loves spreading the word about weaving.
Responsibility:  Selection of recipients of guild workshop and individual conference grants and oversees other educational opportunities and support of education in the local guilds. Manage the ANWG website. Position held until 2019.  Contact
2019 Conference Chair: Laura Fry
Prince George Fibre Arts Guild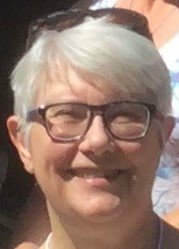 Laura Fry chose weaving as a career in 1975 and took weaving classes at every opportunity, including study at Banff School of Fine Arts in Alberta and Varpapuu Summer Weaving School in Finland. She started her business in 1977 and since 1980 has worked full-time as a professional handweaver.
Laura's business focus has evolved with the changing economy and market trends from a concentration on table textiles to weaving yardage on contract for a fashion designer. In addition, Laura teaches throughout Canada and the United States, writes for a variety of textile publications, and wins awards for the beautiful clothing fabrics that have always been her passion. After years of work and study, Laura earned certification in 1997 as one of Canada's Master Weavers, the 27th weaver to achieve the honour.
Laura's meticulous approach to weaving quality fabrics is characterized by her attention to wet finishing, a procedure often neglected and little understood by most handweavers. In Magic in the Water; wet finishing handwovens, Laura Fry shares her expertise derived from years of research and experimentation. Her guidelines make professional-quality finishing achievable by every handweaver, hobbyist and professional alike. By examining her actual fabrics, both before and after wet finishing, you will understand why Laura says, "It isn't finished until it's wet finished."
Responsibility: As a non-voting member her responsibility is to chair the steering committee for the 2019  conference and report progress to the ANWG board. Contact.